Don't look back eye – small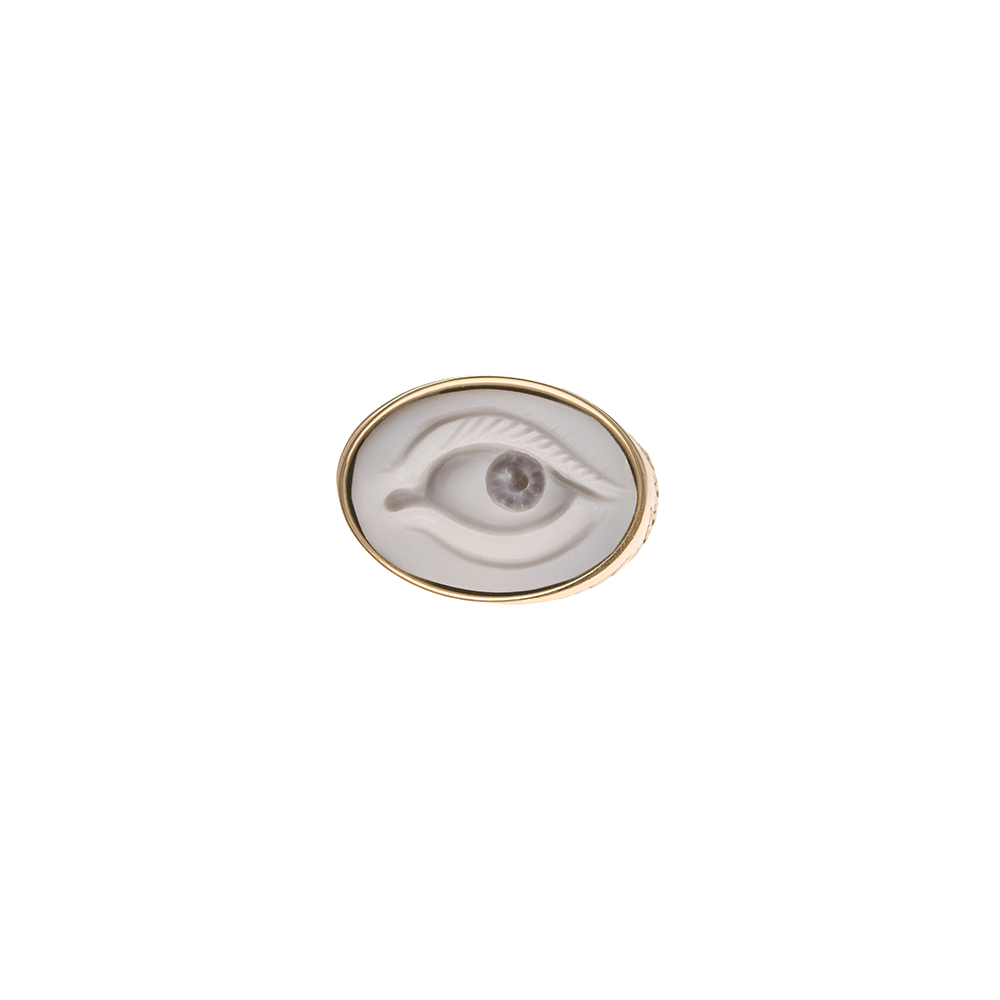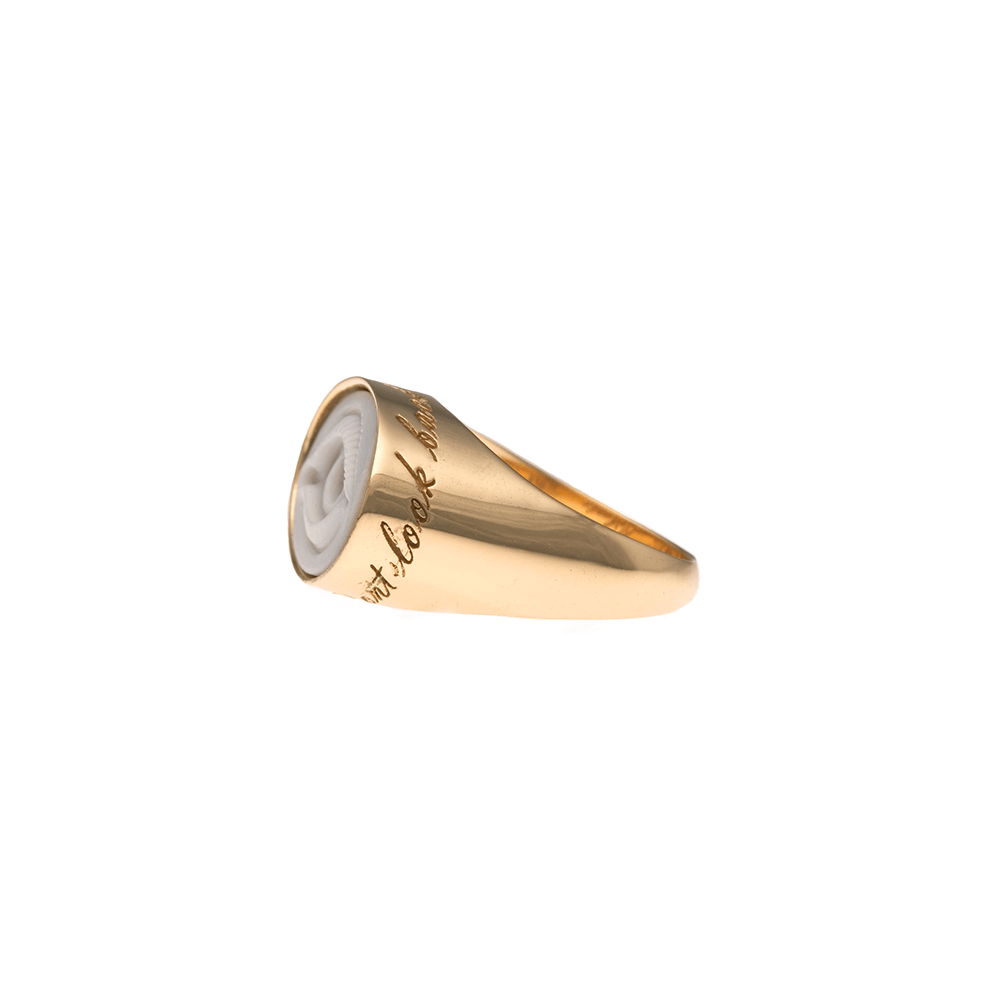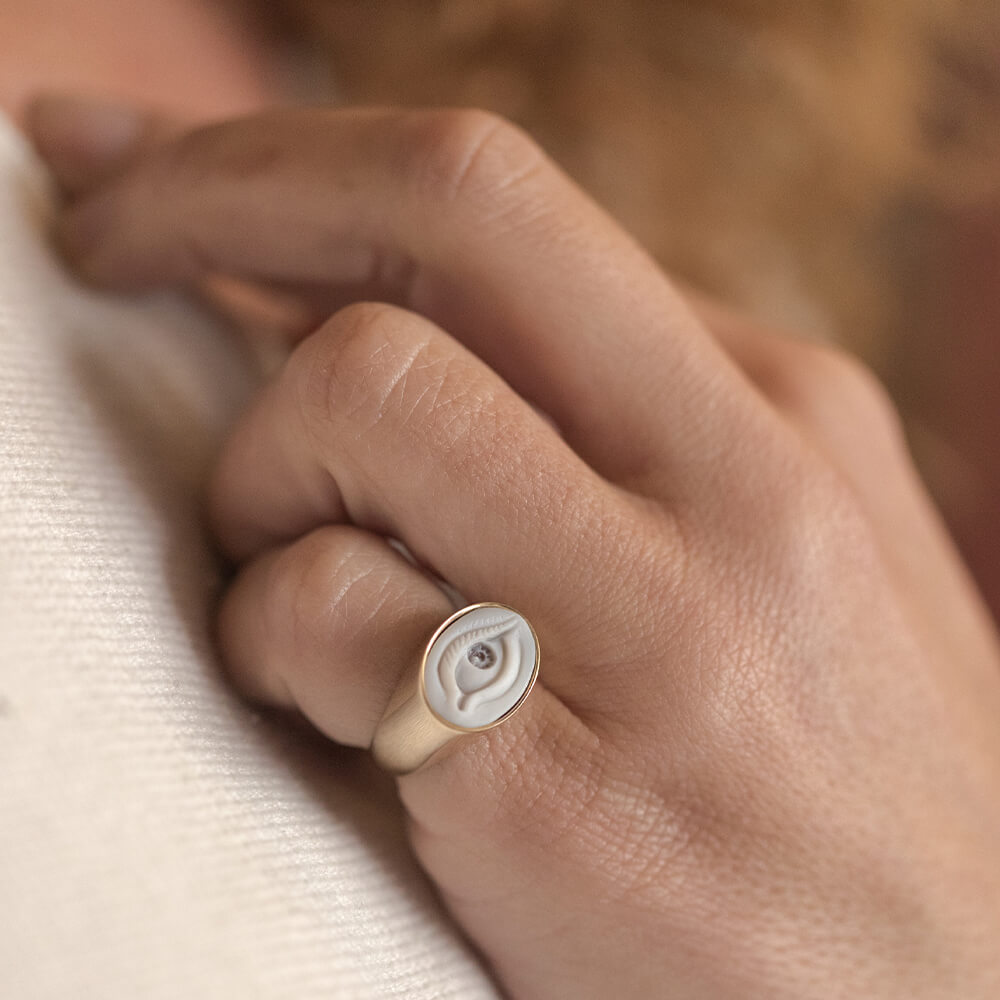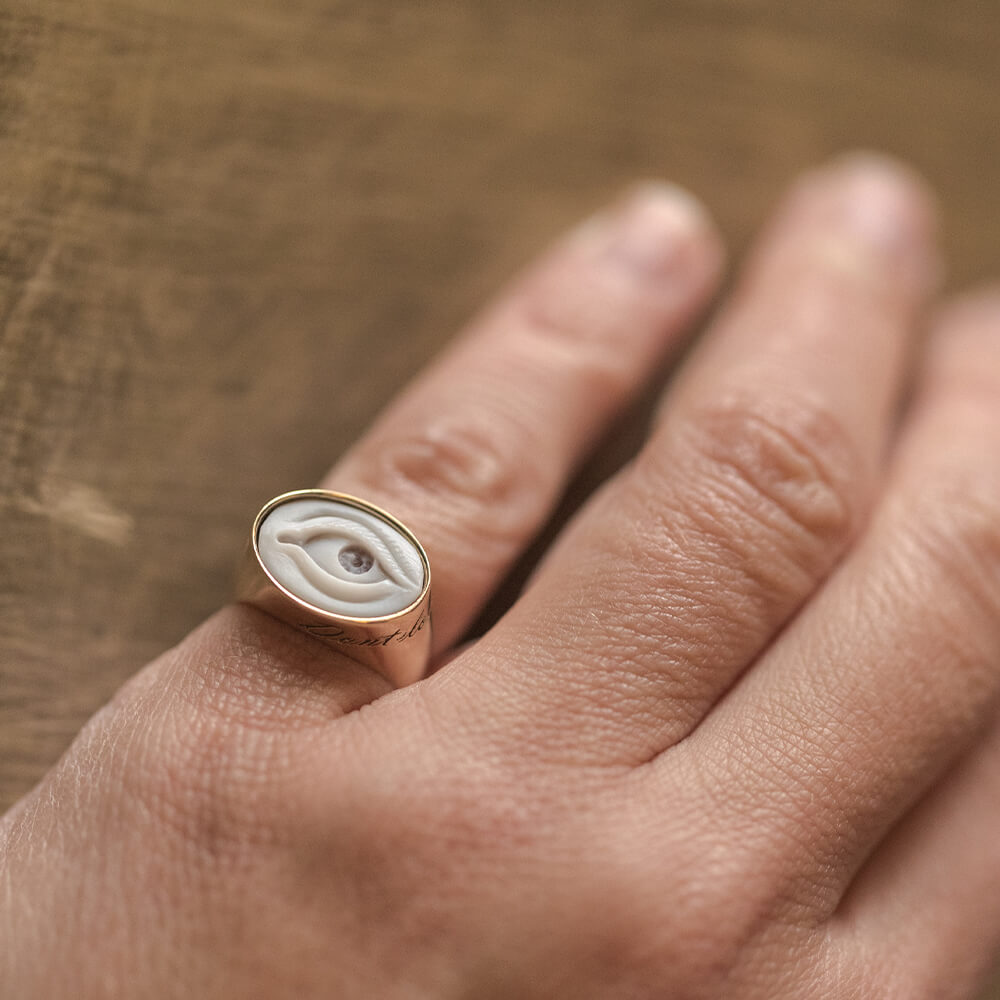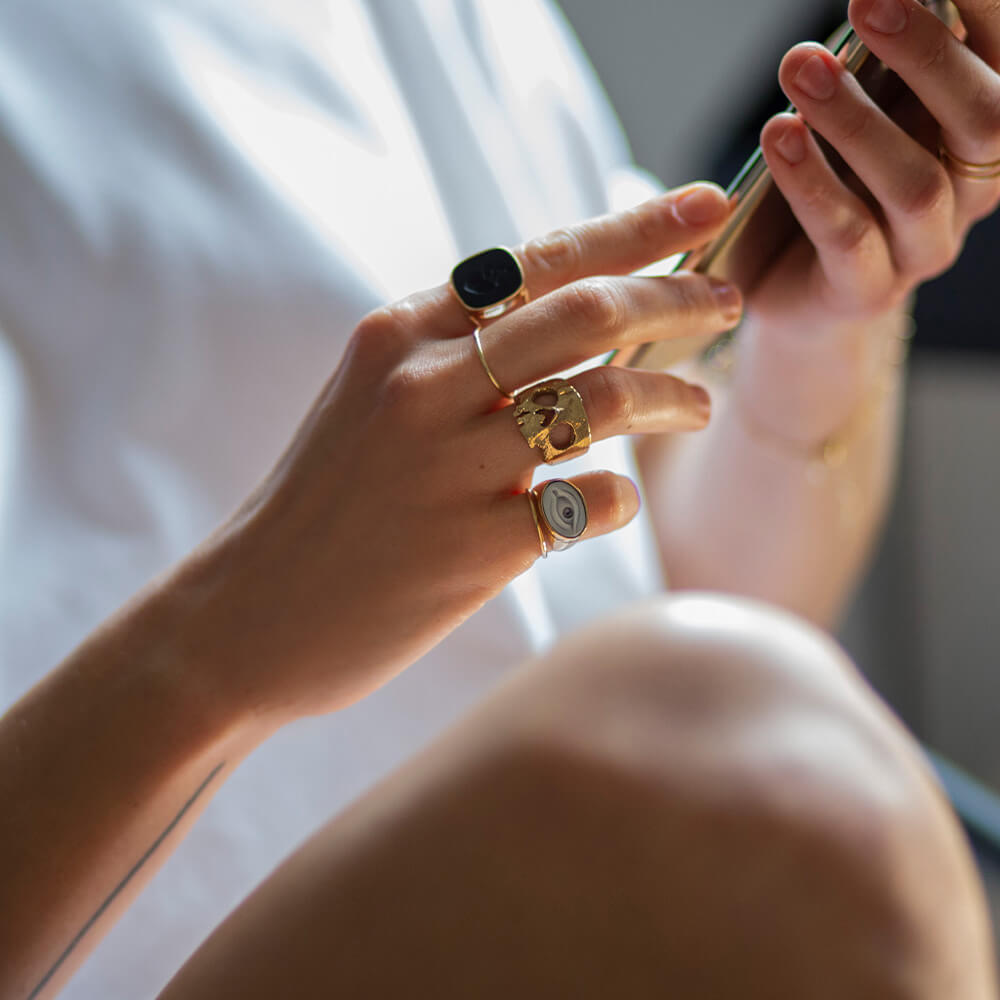 Don't look back eye – small
Description
There is one way life goes. Forwards.
Be grateful for the journey but never look back.
Solid gold 14ct ring , eye size 1,5 x 1 cm and 4 cm height.
Hand carved cameo stone eye set in gold 14ct. Cameo is a material that is carved with a raised relief .